CONQUER WHAT HOLDS YOU BACK
Nothing Is Out Of Reach With Hypnotherapy
Reprogram your mind and live a better quality of life. If other therapies don't work, Hypnotherapy will give you the breakthrough you need.
Receive Hypnotherapy from a father of 4 who has worked for 25 years in the corporate world. I've seen all types of problems and I want to help you.
Personal or professional, your issue will be understood and empathized with. No judging,  Just help.

Real change can happen in only 4 - 6 sessions.
Provided by a fully trained expert who is passionate about helping you overcome the issues holding you back in life.
Hypnotherapy can be performed in one of my therapy rooms in Cheltenham, Oxford, Swindon and Fairford, or over a Zoom call, so you can feel at ease, relaxed, and receive treatment within an environment you're comfortable in.
PHYSICAL AILMENTS
Pain Management
PERSONAL DEVELOPMENT
Weight Loss
MENTAL HEALTH
Panic Attacks
MENTAL HEALTH
Anger Management
MENTAL HEALTH
Eating Disorders
PERFORMANCE 
Sports Performance
PERSONAL DEVELOPMENT
Unhealthy habits
MENTAL HEALTH
Past Life Regression
Does It Work?
Absolutely. There's multiple success stories that cherish the results of Hypnotherapy, from celebrities, to people like you and me.
There isn't an issue that can't be worked on by accessing the subconscious mind.
Get in touch to take part in a 20 minute Zoom conference, plus a personal induction, to find out how Hypnotherapy can work for you.
Can It help my mental issue(s)?
Yes, Hypnotherapy has no bounds in terms of changing your mental processes. It's proven to work greatly with anxiety, depression and bad habits so nothing is unapproachable.
Can It help my physical issue(s)?
Whilst Hypnotherapy is no substitute for surgery or antibiotics, it can help change your perception. In terms of pain, hypnotherapy can be used to change your perception of the pain, desensitise it, or even remove phantom limb pain. Feel free to ask me a question on your physical issue and I'll answer honestly if I can help you.
Hypnotherapy hasn't worked for me in the past. Will it work with you?
I can't speak for the quality of other hypnotherapists but I prefer to take a more scientific approach. This isn't magic and should be treated as a professional answer to the problems you have.
Naturally, I will treat you with respect, honesty and the compassion you deserve to make you feel more comfortable with the process of hypnosis, enabling you to achieve greater results than ever before.
I thought hypnosis was some sort of alternative medicine. How do I know it's the real deal?
It's understandable to doubt the effectiveness of hypnosis due to how it is portrayed in popular media. But Hypnotherapy is approved by the British Medical Association and I, myself, am a part of the General Hypnotherapy Register which makes sure I'm not selling a false bill of goods. If you still have doubts, feel free to do your own research.  Or as an alternative, join me in a free 20 minute introduction to ask me questions directly and discover how I can help you.
I'm still a bit on the fence. Are there any examples of successful Hypnotherapy?
I understand your doubts as therapy based on changing the subconscious sounds a bit far-fetched in terms of how it works to someone who's never tried it before. Here's some of my favourite success stories to help you make the jump into Hypnotherapy:
Bruce Willis – Used Hypnotherapy to gain control over his stutter before pursuing an acting career.

Albert Einstein – It's said that Einstein used self-hypnosis to conceptualise the theory of relativity. He used it to access deeper levels of creativity, something that you can do yourself through Hypnosis sessions.

Barack Obama – The Former President of the United States used Hypnotherapy to equip him with the tools to quit smoking.
There's plenty of examples of success stories that can be found through an internet search. If it can help these people, it can also help you.
Tim Raja
(Dip.Hyp.HWHP, GQHP)
Tim Raja is a certified Clinical Solution Focused Hypnotherapist, Performance Coach, Master NLP Practitioner and a loving father of 4.
Having spent 25 years working at senior manager level in the corporate sector, Tim personally understands the stresses, anxieties and demands of both corporate and personal lives.
Tim is a member of the General Hypnotherapy Register, which is the professional association for therapists in the United Kingdom.  He adheres to all the codes of conduct and subscribes to the continual professional developmental training.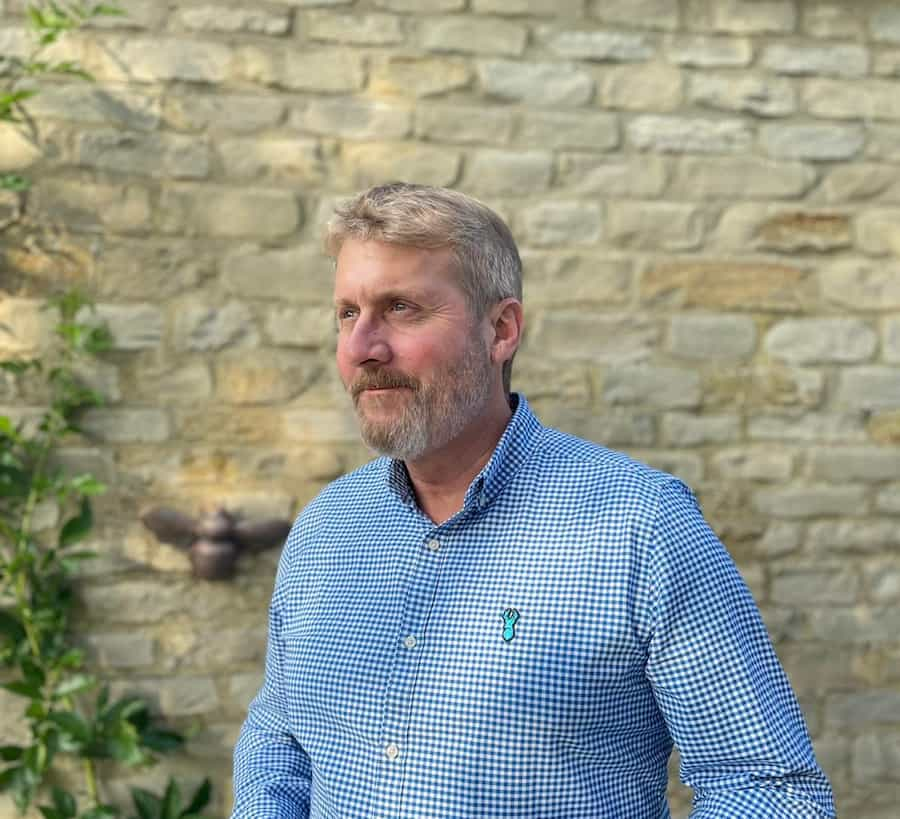 A recent 'Clinical Review' of hypnosis and relaxation therapies published in the BMJ looked at the existing research on hypnosis and concluded that hypnosis was proven to be effective for treating insomnia. (Vickers & Zollman, 'Hypnosis and relaxation therapies,' BMJ 1999;319: 1346-1349)
"The hypnotic state makes the person better able to respond to suggestions. Therefore, hypnotherapy can help some people change certain behaviors, such as stopping smoking or nail biting. It can also help people change perceptions and sensations, and is particularly useful in treating pain". – WebMD
Following an extensive review of the existing literature on hypnotherapy, the British Medical Association concluded that hypnotherapy was not only effective but may be 'the treatment of choice' in dealing with anxiety ('psychoneurosis') and stress-related ('psycho-somatic') disorders: 
'When you believe yourself to be master of your thoughts, you become so'.
Emile Coue