Anxiety is not just worrying; anxiety preoccupies your mind and can seriously restrict your ability to function normally and severely affect your quality of life.
  Normally a certain amount of anxiety can be dealt with perfectly well as long as it does not exceed our 'safe level'. However, when it does become too much for you to cope with you can find it really starts to affect your quality of life and your ability to function normally. Anxiety can start to control you, limiting what you can and cannot do, adversely affect both you and those around you.
  Hypnotherapy for anxiety reduces your anxiety levels now and helps you to understand why it is happening, what is causing the anxiety and how you can prevent the anxiety reoccurring in the future.
 Psychological symptoms of Anxiety
Anxiety can cause a change in your behaviour and the way you think and feel about things, resulting in symptoms such as:
restlessness

a sense of dread

feeling constantly "on edge"

difficulty concentrating

irritability
Your symptoms may cause you to withdraw from social contact (seeing your family and friends) to avoid feelings of worry and dread.
You may also find going to work, school, college or university difficult and stressful and may take time off sick. These actions can make you worry even more about yourself and increase your lack of self-esteem.
Physical symptoms of Anxiety
GAD can also have several physical symptoms, including:
dizziness

tiredness

a noticeably strong, fast or irregular heartbeat (palpitations)

muscle aches and tension

trembling or shaking

dry mouth

excessive sweating

shortness of breath

stomach-ache

feeling sick

headache

pins and needles

difficulty falling or staying asleep (insomnia)
 Excessive or prolonged stress can lead to illness, physical and emotional exhaustion, increased anxiety or even panic attacks. When you come under excessive pressure from your home, work or social factors, you will tend to respond with either anxiety, anger or depression or a combination of all three.
Anxiety and anxiety disorders could be described as 'extreme worrying' and sometimes even become an OCD (Obsessive Compulsive Disorder) or manifest itself in physical illnesses such as IBS or other mental or emotional issues.   Many of my clients describe their anxiety as a constant fear or dread, waking up in the morning feeling panicky but with no idea why, nausea in the pit of their stomach or sudden fear that overwhelms them for no apparent reason.  People experience anxiety in difference ways, but if it has started to control your life or you are making decisions based on avoiding situations which you know will bring on the anxiety and not doing things you would like to do, then maybe it is time to seek help.
Many people find help for anxiety in hypnotherapy which gives you the ability to cope in different situations in a calm and effective way; it is probably the number one reason why clients see me.  At Tim Raja Hypnotherapy, our solution focused approach based on the science of the brain, helps you to understand what is causing the anxiety in the first place or why it is happening.  The hypnotherapy will help you to  control your anxiety levels and have a calmer, more confident approach to all situations.  Its success can be aided using self-hypnosis and/or a relaxation CD, recreating the calm state experienced during the hypnotherapy session.
Over 12 million adults see their GPs with mental health problems each year – most of these suffer from anxiety and depression, much of which is stress related.
Please do not continue to let anxiety control your life. Contact me to find out how I can help you overcome this debilitating condition.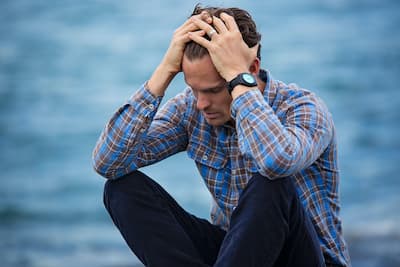 My Work Must Bring Positive Changes
I aim for the greater good and treating paitents with EMDR is my way of doing so. I will never force upon a person a negative experience and I will make an extreme amount of effort to not do so.
I Believe That EMDR Is The Quickest And Most Effective Method To Treating Trauma
Before I became a practitioner in EMDR I wanted to help people suffering from all types of trauma. Having found a way that is quick and precise, I trained extensively to deliver this method to help those who are in greater need than myself.
I Will Always Champion People Who Wish To Seek Help
Seeking help in itself is a daunting task to those with mental issues. I will never, ever, put a person down for seeking my help, or help in general. I will instill confidence and praise in my patients that go beyond their treatment as a personal goal, not a professional one.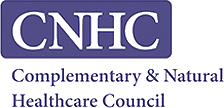 "Needing help doesn't have a look, but asking for it is always beautiful"
Brittany Burgunder